Welcome message from the Chief Justice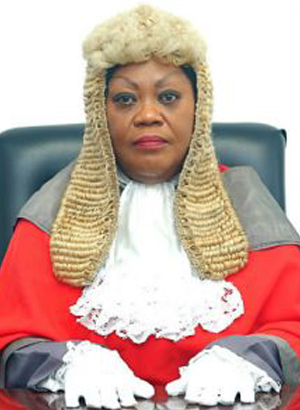 Welcome to the website of the Judiciary of Turks and Caicos Islands. As a governance institution, we aspire to administer justice which is an indispensable component of good governance.
In this regard, we aim to be effective in providing justice to all, and to be relevant to the needs of the residents of the islands.
To do this we have identified common issues of inefficiencies, delays, poor work output and poor public relations, that plague many judiciaries and resolve to reduce or eliminate them in our quest to enhance the quality of our service.
We hope that this website will help you better access the services of the courts by providing information on how to transact business at the court.
To enable your virtual observance and participation in a hearing, we have also provided links to livestreaming of court sittings.
We aim to bring justice to your doorstep, and it is our hope that when you need to access our services, you will find our offices welcoming, and our courtrooms places of safety where you will seek justice with confidence.
Please engage with us, should you find our service below expectation. We have for this purpose, provided a place on this website for your complaints and concerns to be heard. Please use the secure feedback menu. Your complaints/concerns will be dealt with by the appropriate office while ensuring your privacy.
We also welcome feedback on how to improve this website.
Many thanks for visiting our website. .
The Hon Mrs Justice Mabel Agyemang
Chief Justice
Turks and Caicos Islands